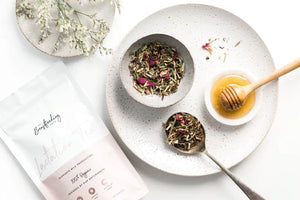 Packaging for Small Business
If you're a small business owner, you might think that the packaging options available to you are limited to bulky cardboard boxes, bubble wrap, or flimsy paper bags. There is nothing wrong with any of those things; but if you want to make a lasting impression on your customers, you need product packaging that represents your brand perfectly.
The Pouch Shop is proud to support small and medium-sized businesses across Australia and New Zealand. We have a solution for you, whether you're looking for unprinted, ready-to-label pouches or custom printed pouches with various designs.
Plain or Custom: We can cater to your needs
Using unprinted bags and pouches is a simple way to introduce your product to the market . Not only is it a straightforward manner of introducing your product, but it is also a cost-effective way for a small business starting out. At The Pouch Shop, simplicity does not necessarily mean sacrificing quality
We have a range of food packaging options made from food grade materials that can be manufactured with different dimensions, types, and finishes to best complement any product you want.
If you have been manually pasting labels or stickers on generic boxes or pouches and want to save yourself some time and streamline the process, we offer customer short-run packaging solutions. This can take your product presentation to a whole new level.
The right packaging design can attract and retain the attention of your customers. Being able to achieve the desired brand image through our fully customisable and made-to-order packaging has led to high client satisfaction ratings. 
Packaging Supplies for Different Markets
Packaging businesses like The Pouch Shop cater to businesses from different industries. The visual appeal a product has is paramount to getting the customer to notice it and pick it off a shelf. Here is a list of the business packaging solutions we've provided:
Sustainable Packaging
It is important for everyone, whether a small business or a large corporation, to consider the consequences their actions and/or products might have on the environment. We at The Pouch Shop can help you switch to sustainable packaging.
We offer recyclable, compostable, and eco-friendly packaging alternatives for our stand-up pouch and 3-side seal bags that can be customised to your specifications. We also have one type of stand-up pouch that your business can buy off the shelf.
Tea Packaging
With the number of tea products available in the market, you want to set yourself apart from the rest. Utilising great packaging from The Pouch Shop, made from high-quality materials, will ensure your products stand out on any shelf. Stand-up pouches, flat bottom bags, and kraft paper bags are some options you can use as your tea packaging.
We also carry a wide selection of coffee packaging options that are fitted out with special features such as zipper closures, coffee valves and side gussets. These additional features will assure caffeine lovers out there that your products will stay fresh and have a long shelf life.
Confectionery and Chocolate Packaging
Compelling reasons to choose our packaging for your candy and chocolate products are our high-quality materials and customisation possibilities that are up to Australian food standards. 
Check out our confectionery and chocolate packaging page to get all the details and information you need.
Body Scrub and Bath Salt Packaging
The self-care industry has grown over the last decade, and if you own a small business, you may be wondering how you can compete with cosmetic behemoths. Having unique and great packaging for your small business is half the battle.
Body care products do not only need to be effective to claim market share; they also need an aesthetically appealing look. Our body scrub and bath salt packaging solutions will help your products stand out.
Jerky Packaging
An important quality in jerky packaging is the ability to prolong shelf life. Our jerky packaging solutions are made with a high oxygen barrier film that maintains product freshness.
Cereal Packaging
A staple at any breakfast table, cereal is so easy to consume and requires almost no prep time. At any Coles or Woolworths, you will find at least 10 different cereal brands.
Let The Pouch Shop help your cereal make a good impression and raise brand awareness while also keeping your product fresh. Call us to see how we can help you boost your sales with our cereal packaging solutions.
Types of Packaging Solutions Offered
Stand-up Pouches
Standing pouches are a type of flexible packaging that eliminates the need for bulkier and heavier alternatives. It is suitable for both dry and wet goods and can be easily branded.

Clear Pouches
Clear pouches are an excellent small business packaging idea. Not only can consumers see what your products look like in real life, the pouches also keep it fresh.
Flat Bottom Bags
Flat bottom bags offer strength and durability for products that are on the bulkier side and need more space.
Kraft Paper Bags
Kraft paper bags are great for products that need an organic and natural look and feel. This is a popular choice for coffee and tea products.
Sustainable Pouches
Increased awareness of everyone's environmental impact has given way to more sustainable options. We have eco-friendly options for our stand-up pouches and 3-side seal bags.
Jar-Shaped Pouches
If you're into quirky packaging, opt for our jar-shaped pouch. This is perfect for products like jelly beans and muesli.
Frequently Asked Questions
What is Sustainable Packaging?
Sustainable packaging replaces single-use plastic as more businesses shift to a circular economy from a linear economy to reduce packaging waste. This circular economy means choosing packaging materials that can be reused and recycled to stay within the system versus ones that go straight to landfills.
Are custom printing options available for all your products?
All of our custom print packaging is made 'from scratch', rather than utilising the unprinted pouches we offer off the shelf. At the moment, custom printing is available for all our products except the flat bottom pouch, as we cannot form this pouch type through our digital print manufacturing plant. We have a large variety of pouches and bags to choose from that can suit your needs.
What is the cheapest form of packaging?
The cheapest packaging type might not be the best option for your products. Quality, shelf life, and aesthetics all factor into that decision.  We offer competitive prices and a team that will help you decide which packaging types are the perfect fit for your brand, and fit within your budget.
Are your products safe for food contact?
Australian food standards are met with all the packaging options we offer. You and your customers can be at ease knowing that they are safe for food contact.
Get in touch with us today and we can collaborate on packaging ideas for your small business!
---