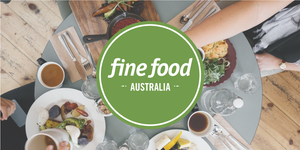 FINE FOOD EXPO 2018- MELBOURNE
What a week! The Pouch Shop crew was overwhelmed with the positive feedback regarding our digitally-printed pouches, mock-ups, and off the shelf bags. Our giant digitally-printed promo bags were also a massive hit (a shout out to our mock-up queen Helen for all her hard work forming them). The customers loved the exposure, too!
 We're so grateful to everyone that came and had a chat with us over the four days, and both Kara and Gabby are excited to catch up with those of you who left a TPS enquiry. The creativity and passion in the Australian food industry is remarkable, and the ability to provide a packaging service for local businesses to launch, grow, and experiment with their ideas brings us nothing but joy- we love what we do!
Already looking forward to the next show,
The Pouch Shop
---