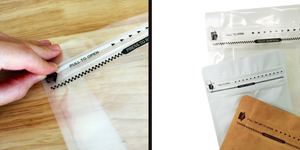 Front Zipper Closures- Why We Love Them.
Front Zipper Closures differ to regular zippers due to their placement on the pouch and their "pull tab" opening function.
Many brand owners get confused by the concept of a front-opening zipper compared to a traditional top zipper closure, and wonder what the benefit is to both their product and their brand. 
Your typical zipper closure inhibits the full opening of a pouch due to the zipper seal, which in turn hinders filling procedures. Front zipper closures however, due to their location, allow the pouch to open to its fullest point.
More space= easier filling= time saved + product spared!
Added brand benefits include the unique style of the zipper as a point of difference to many other pouch styles, as well as consumer engagement with the opening of the product. 
That's why we love them!
---