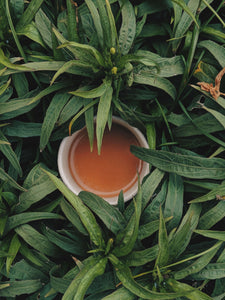 Kava Packaging & Importation - What You Need To Know
What is Kava, Anyway?

Kava (also known as Kava Kava) is a Pacific Island herb that means "bitter" in Tongan. It is popular, and it has been used for hundreds of years by natives of Hawaii, Polynesia, and other Pacific Ocean islands for its sedative effects.
The plant's root is used to produce a sedative or a euphoric beverage, and it can also be crushed and made into tablets. The active ingredient is known as kavalactone, and it has been shown to alleviate short-term anxiety. The World Health Organization (WHO) has determined that a moderate consumption of kava in its traditional form poses no medical/health risks; although some countries like Canada and Germany do not acknowledge these claims.
Australia has recently allowed kava to be imported into the country, but only under specific prerequisites. Product conditions and labelling and packaging requirements should be met. There are also specifications for individuals and businesses who want to bring it into the country for personal and commercial purposes.
Perceived Benefits of Using Kava
Kava, like alcohol and other recreational drugs, produces an anxiolytic effect. The following are the primary benefits of this herb:
Reduces Anxiety
With over 300 million people all over the world suffering from anxiety, it is not surprising that a drug like kava is gaining popularity. A study conducted in 2013 found that kava helped in treating symptoms of some anxiety disorders. However, researchers suggest that more studies be conducted to fully determine the effects of kava on the human body.
Promotes Better Sleep
Kevain, a specific type of kavalactone, is thought to bring on  the drug's sedative effect. As a result, it has been used as an alternative for sleeping medication. The testing has been limited to small control groups; researchers have advised more studies to be conducted to gather the necessary data to truly conclude that kava can help with sleep disorders.
The Use of Kava in Australia
On 11 October 2019, the Prime Minister announced that the Australian Government is increasing its commitment to the Pacific. The kava pilot was launched to strengthen cultural and economic ties between Australia and Pacific Island nations.
The first phase of the kava pilot was implemented in December 2019. This allows incoming passengers, 18 years and over, to bring up to 4kg of kava powder into Australia in their accompanied baggage.
The second phase of the kava pilot, which allows the commercial importation of kava for food use with no limit on quantity, was implemented on 1 December 2021. Monitoring and evaluating the effects of both phases of the kava pilot will continue over a two-year period from 1 December 2021.
Import Conditions of Kava Allowed in Australia
The company (importer) must present the goods at the designated arrangement site for inspection by a biosecurity officer. The contents will be checked to verify they are:
Goods meeting the above conditions may be released by a biosecurity officer. The kava will then require treatment, if appropriate, or they may get exported or disposed of if live insects or biosecurity risk material is detected. Any such action will be at the importer's expense.
Labelling Requirements for Kava Products
Name of the Food
The name of the food, such as kava root or kava root powder, must be displayed on the package.
Mandatory Warning Statements
The product label must include these statements:
Use in moderation

May cause drowsiness
Country of Origin
A declaration of where the food was made or produced must be printed on the package.
Lot Identification
The label must have information that identifies when it was prepared or packed.
For example: Packed on XX/MM/2022
or
Lot No. 2022.XY
Name and Street Address of the Supplier (Importer)
The name and street address of the Australian (or New Zealand) supplier/importer must be on the label. A PO Box number is not allowed.
Date Marking
The label must include a best before date to indicate how long the food can be kept before it deteriorates. For example: Best before XX/MM/20YY
The Ingredient List
Single-ingredient foods do not need an ingredients list provided the label includes the name of the food to ensure consumers know what it is.
No Nutritional Content and Health Claims
Kava products should not include nutritional content or health claims.
Kava Packaging Ideas by The Pouch Shop
Importation of kava in Australia for food use is strictly commercial, and if you are a business that is looking for kava packaging options, The Pouch Shop is here to supply you with high-quality packaging solutions! Whether you are after unprinted, ready-to-label pouches to begin your product journey, or have grown your brand to the point of needing custom printed pouches for multiple designs, we have solutions that might suit you.
Need packaging solutions that meet Australian standards? Your search is over! The Pouch Shop is here to provide high-quality packaging options for your business. Contact us today!
---