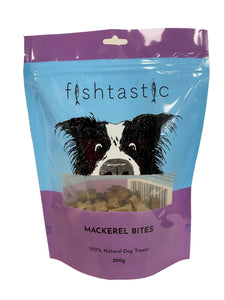 Packaging for Dog Treats

Some households are not complete without one of our favorite four legged animals stomping around. Dog lovers out there can attest to the many benefits of having them in our homes. As integral members of our lives, it is natural to only want the best quality products for them. The pet food industry has expanded in the last decade, leading to greater awareness of how different types of food and vitamins affect quality of life.
Nowadays, pet treats come in a plethora of flavours and nutritional supplements. Studies and papers are being conducted to determine which ingredients are best suited for each breed in order to ensure that our furry friends live a long and healthy life.
With all of that in mind, the proper pet food packaging is essential when it comes to keeping pet products safe and fresh. The team at The Pouch Shop understands this and are able to fulfill the packaging needs of pet food manufacturers across Australia.
Qualities of Good Dog Food Packaging
As the global market and consumer preferences continue to evolve, the competition in the pet food aisle is tighter than ever. Almost every brand is offering the same things in terms of nutritional attributes.
So what can a business do to get their product noticed? Packaging is the answer. It is the first thing customers see on the shelf and one of the initial deciding factors for a purchase decision.
In order to meet pet food packaging needs, manufacturers should look at implementing innovative features that will make pet products stand out.
Convenience
At the end of the day, pet food packaging needs to be user friendly. Whether they are side gusset bags or flat pouches, they need to provide features with customer convenience in mind; such as easy tear notches and resealable strips. Providing ample space for products and displaying clear feeding instructions are some of the most desirable additional features.
Convenience isn't just for the people who use them. Brands should ask for packaging that not only keeps its functionality and appeal in a tough supply chain environment but also allows for more efficient manufacturing during the filling and shipping process.
Premium Materials
Pet humanisation is on the rise, and pet parents want nothing but the best for their animals. Some customers might shy away from dog food packaging made from plain stock bags because it may allude to lower quality products. Unique material finishes and eye-catching graphics all signal to customers that they are buying a high-quality product.
Flexible packaging is a popular format in the pet food industry. It is temperature resistant and reasonably durable, and it has good barrier properties. A good barrier property is required for high-quality pet food ingredients. Flexible packaging films protect pet food from odour, moisture, and oxygen transfer.
Sustainability
As sustainability continues to take over in almost every type of market, consumers are starting to prefer brands that are more involved environmentally. For the pet food industry, this has meant a rise in sustainable packaging solutions. The dilemma was that paper packaging doesn't offer the same protection and durability as its plastic counterparts.
Recyclable plastic offers the best solution. It has better barrier properties than traditional paper and mixed material stock packaging and meets all requirements for pet food packaging. Successful businesses not only make their packaging more recyclable, but they also try to get their customers to help with recycling programmes.
The Pet Food Industry Association of Australia
The Pet Food Industry Association of Australia works with the government, regulators, and consumers. It represents Australian pet food manufacturers, importers, and companies in the pet food supply chain. To ensure the safety of pet food, it regularly liaises on issues relating to standards and consumer concerns.
The association's mission is to promote standards of excellence in the development of the pet food industry through:
consideration of the needs of pets and the community;
active promotion of the benefits of responsible pet ownership; and
promotion of prepared pet food as the preferred method of pet nutrition and reinforced through establishment and self-regulation of industry standards.
Dog Food Packaging Options by The Pouch Shop
Recyclable Stand Up Pouches
The Pouch Shop is proud to offer a fully recyclable packaging alternative that is perfect for products that require a low light barrier such as snacks and dry dog food products. These pouches are ready to be labelled, filled, sealed, and shipped to local pet food stores.

Recyclable clear stand up pouch
Resealable Flat Bottom Bags
Our flat bottom bags, which come in a variety of colours and optional features, are ideal for bulky items such as pet treats. They are also simple to fill, and the resealable strip ensures a longer shelf life plus maintained freshness.
flat bottom bag with zipper enclosure
resealable kraft flat bottom bag with window
Custom Print Packaging
If you're tired of labelling pre-made items, The Pouch Shop offers custom packaging solutions. All handcrafted bags are made-to-order, implementing your artwork and specifications to ensure that your custom bags are perfect for your product.
Get in touch with our team today! We have a wide range of packaging solutions that would suit all of your business needs.
---